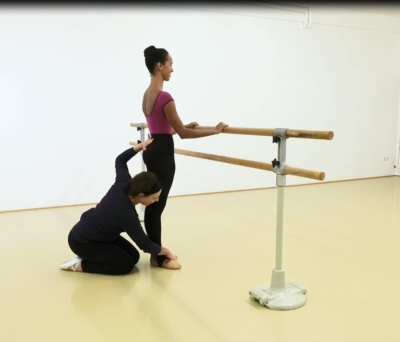 Is external rotation of the legs only performed by the hip joint? How much external rotation does the hip joint provide and how do we actually achieve the desired 90 degrees? Natascha will answer that question in this tutorial.
Teacher: Natascha Eyber
Dancer: Yvonne Compaña Martos
This is a free sample tutorial for you! Do you want to learn more?
A full online course about Functional Anatomy in Dance will be available soon!

Video (Content for Members) We apologize that we cannot stream the music soundtrack to which this choreography was created on our website as we do not own the necessary rights to make the relevant musical works and sound recordings available to the public.
For a number of choreographies we have provided links to online services where you can listen to the original soundtrack or an extract of it, or where you can purchase it for download.