Inspired by today's Dance World
We offer online tutorials and a video dance library for the dance teacher of today.
Learn more about us?
Scroll down!
WHY CHOOSE DanceNextStep.com?
You are a dance teacher …
looking for inspiration for your next Contemporary, Modern, Jazz or ………… class?
teaching children and need some new ideas?
with just not enough time to attend workshops in far away places?
who wants to enhance your teaching skills with ideas from other professionals?
who likes to explore different dance styles which are new to you?
You are a choreographer and …
would like to enlarge your footprint in the dance world?
wish to share your creations with others?
earn extra income from your own creativity?
Contact us natascha@dancenextstep.com
You are a dancer and …
want to practice new dance moves, expand your repertoire?
are looking for an opportunity to showcase your skills online?
would like to place your profile online?
You are a producer and …
need fresh material, contact the choreographers, have a wide selection of dancers, without endless auditions?
look no further!
OUR DANCE VIDEOS
DanceNextStep® is driven by the idea of providing quality educational material, sharing knowledge and building connections in the dance world across the globe in a fair and equitable manner for all.
International focus – we source our material from across the globe

Video choreographies – we encourage learning and growth

People not profits – education should reward all who receive and contribute to it.
Our dance choreographies are perfect to learn new dance moves, in your own space at your own time, with no restriction on how often you wish to view them.
OUR VALUES
OUR MISSION
We aim to provide access to affordable quality dance education in the form of choreography video clips, rewarding the contributing choreographers, giving credits to the dancers and building connections across the global world of dance through our service.
OUR PHILOSOPHY
Dance is one of the oldest forms of expression in human beings; it doesn't need a language to be understood. The movement of the body is a global language which unifies all of us. Dance is art. Art lives from inspiration, a constantly evolving process.
This platform is for sharing, exchanging, enriching, evolving. We all learn from each other. We believe in inspiration, not in copying. We will respect and credit each other's creation and work; it is unique a signature, a footprint
OUR COMMITMENT
We commit to providing a broad selection of high quality video dance choreographies in a easy to understand structure, building connections across the global dance world.
OUR PROMISE
There are new dance creations every day, every hour…certainly we cannot bring them all to you, but we promise updates with new choreographies and choreographers that meet our quality standards, on a consistent basis.
OUR VALUES
We will respect and credit each other's creation and work; it is unique… your signature, your footprint.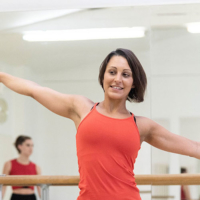 DanceNextStep – Stay updated in the world of Dance!
E Learning – Inspiration – Knowledge – Networking